Privacy is a growing concern across the world.  I've heard reports of people ordered to unlock their phones for customs and immigration officials when entering a country.  The United States is now requiring visa applicants to submit their social media accounts as part of the approval process.  But, a recent article indicates China is taking invasion of privacy to a much higher level.
The New York Times is reporting that China is installing an app on tourist's phones arriving in the Xinjiang province that, amongst other things, gathers text messages and contacts from the user's smartphone. The move has been explained by China as an attempt to thwart terrorism.  However, it seems to be more widely used than that.  And, even in cases where Chinese officials do not install an app on an arriving person's smartphone (including holders of Chinese passports), personal devices are being scanned in a nature that's incredibly concerning:
One of the journalists undertook the border crossing in recent months. Holders of Chinese passports, including members of the majority Han ethnic group, had their phones checked as well, the journalist said.

Apple devices were not spared scrutiny. Visitors' iPhones were unlocked and connected via a USB cable to a hand-held device, the journalist said. What the device did could not be determined.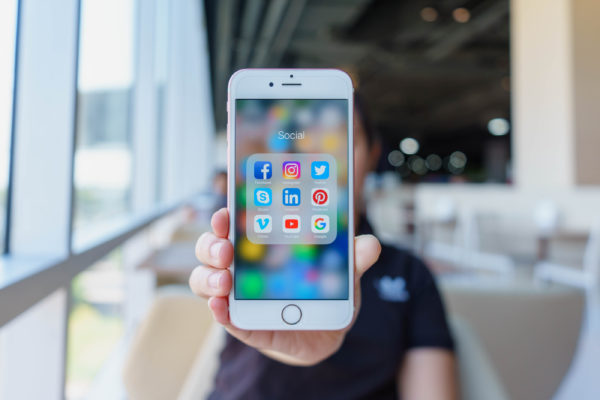 The Final Two Pennies
I don't consider myself overly paranoid about privacy.  It's my belief that the US government already has extensive information on me, and I'm not in the habit of breaking any laws.  However, this report from China is incredibly disturbing to me, in an Orwellian sort of way.
China claims they're scanning smartphones for key information they believes might indicate someone is more prone to be involved in terrorism.  But, since some of the activities are undefined (like the scanning of iPhones by a hand-held device), they could be collecting all sorts of information from private citizens.  Since there's no disclosure over what data China is seizing, there's really no guarantee they won't go further with analysis and exploitation of the data.
I've heard notional reports of people who erase their phones before entering certain countries, restoring their information from the cloud later on.  Programs such as 1Password facilitate the ability to do so, though I have no personal experience doing so.  This recent report out of China makes me wonder if I'll need to start familiarizing myself with such methods.
Would you allow a government official access to your smartphone in exchange for entry into their country?
Did you enjoy this post?  Please share it! There's plenty of ways to do that below.
You can also follow me on Twitter, Facebook and Instagram. 
And, I hope you'll check out my podcast, Miles To Go.  We cover the latest travel news, tips and tricks every week so you can save money while you travel better.  From Disney to Dubai, San Francisco to Sydney, American Airlines to WestJet, we've got you covered!